FOA
2023-2024
MW CTR-IN Funding Opportunities
PILOT PROJECTS
Pilot Project Grants (PPG) Funding Opportunity
MW CTR-IN Single Investigator Pilot Project Grants (PPG) funding is for early career and/or other midlevel-to-senior investigators seeking support to obtain key preliminary data that will eventually support and inform a competitive "R-level" grant application to NIH or other extramural funding sources.
MULTI-SITE PILOT PROJECTS
Multi-Site Pilot Project (MSPP) Grants Funding Opportunity
MW CTR-IN Multi-Site Pilot Project Grants (MSPP) funding is for multi-site clinical and translational (CTR) research with the expectation that the project will yield key preliminary data and capacity building to facilitate a large-scale multi-site extramural grant application or other extramural grant funding opportunities.
COMMUNITY ENGAGEMENT PROJECTS
Community Engagement Research Pilot (CERP) Grants Funding Opportunity
MW CTR-IN Community Engagement Research Pilot Project Grants (CERP) funding is for faculty who have already established relationships with community partners to engage in research with those communities and are seeking to generate key preliminary data and evidence of robust community-engaged research to support and inform a competitive "R-level" grant application to NIH or other extramural funding sources.
Webinar Available
A live webinar will be held on Wednesday, October 5th, 2022 (2:00 PM, Mountain Time / 1:00 PM, Pacific Time) that covers details about the 2023-2024 funding mechanisms.
For webinar viewing options, please utilize the buttons below:
Live Webinar on October 5th, 2022
Please click the button below on October 5th, 2022, to join us for our live Webinar:
Webinar Recording
Going to miss our live webinar? Please click the buttons below after October 5th, 2022 in order to view the webinar recording as well as access FAQS related to the new 2023-2024 funding opportunities: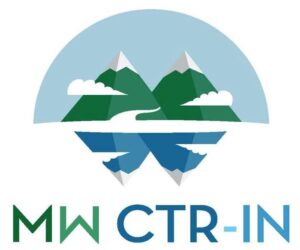 About MW CTR-IN Funding Opportunities
The Mountain West Clinical & Translational Research – Infrastructure Network (MW CTR-IN) Program releases new 2022-2023 Funding Opportunity Announcements (FOAs) through the leadership of its newly appointed Principal Investigator, Francisco S. Sy, MD, MS, DrPH.
The mission of the MW CTR-IN Program is to increase and enhance clinical and translational research capacity and facilitate extramural funding success among investigators with faculty appointments at the 12 university partners across 6 IDeA States.