MW CTR-IN Funding Opportunities
The MW CTR-IN Program offers a variety of funding support and opportunities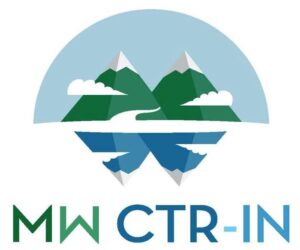 Mountain West CTR-IN Program
Funding Opportunity Announcements & Webinars
The Mountain West Clinical & Translational Research – Infrastructure Network (MW CTR-IN) Program releases new Funding Opportunity Announcements (FOAs) through the leadership of its newly appointed Principal Investigator, Francisco S. Sy, MD, MS, DrPH.
The mission of the MW CTR-IN Program is to increase and enhance clinical and translational research capacity and facilitate extramural funding success among investigators with faculty appointments at the 12 university partners across 6 IDeA States.
MW CTR-IN
Current Funding Opportunities
2024-2025 FOA
The Mountain West CTR-IN Program is offering the following funding opportunities for 2024-2025:
Pilot Project Grants (PPG)
Multi-Site Pilot Project Grants (MSPP)
Community Engagement Research Pilot Grants (CERP)
Please click  below to view more details about our official Funding Opportunity Announcement and live Webinar, which will cover details about our funding mechanisms, on October 18, 2023.
MW CTR-IN ARCHIVES
Past Funding Opportunities
The Mountain West CTR-IN Program releases its Funding Opportunity Announcements(FOAs) for 2023-2024. The FOAs include information on the following pilot grants: Single Investigator Pilot Project Grant (PPG), Multi-Site Pilot Project (MSPP) Grant, and the new Community-Engaged Research Pilot (CERP) Grant. A live webinar will also be available on October 5, 2022 which will go over new details of this year's funding mechanisms.
read more
To contact the MW CTR-IN Administrative Core by phone, you may call (702) 895-1079 between 8:30am to 5:30pm, Monday - Friday, excluding holidays. Or, you may email us at ctr-in@unlv.edu at any time.