2023 Mock Grant Review Support 
Advance To Funding Program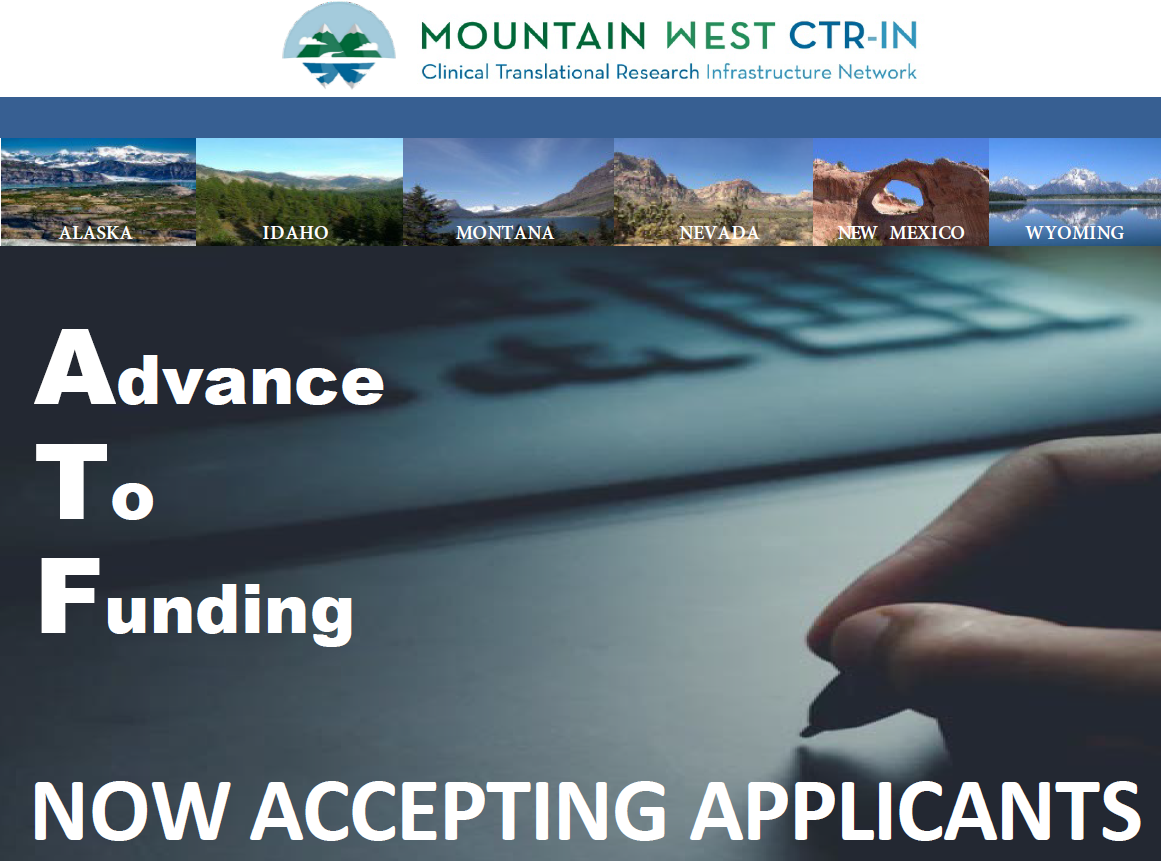 The Advance to Funding (ATF) Program is a pre-submission mock grant review process for faculty who are submitting their R-type application to the NIH (or other Federal funding agencies). The ATF Program allows MW CTR-IN faculty to submit their R-type grant proposals for a mock review and for expert editing prior to grant submission.
Users of this program will obtain insight into the grant review process and receive help to improve the science and format of their applications, thereby increasing their chances for extramural funding. The ATF Program runs on an open, continuous submission cycle year-round.
The ATF Program requires internal submission of planned R application 2 months ahead of NIH deadlines. It is strongly recommended that applicants submit a draft of the proposal within this timeframe to allow sufficient time for reviewers to evaluate the proposal and participate in a mock study section review panel. Up to 3 ATF reviewers will discuss the applications during a teleconference and provide verbal and written feedback to the applicant. If applicable, it is encouraged that PIs and their mentor(s) attend the tele-conferenced mock-study section.
The ATF Program also will consider applications 4-5 weeks before NIH deadlines. However, these applications will only receive an expedited internal review without a mock study section review panel.
Who is eligible?
Applicants must be planning to submit an R-type application (new or revised) or equivalent. Acceptable grant types include R01, R03, R21, VA Merit, or subspecialty-type research applications (e.g. ADA, AHA, JDF, ATA). Candidates must have a faculty appointment at any of the 12 MW CTR-IN institutions. Early Stage Investigator(s) (ESI) are highly encouraged to apply.
Who is NOT eligible?
Candidates with significant extramural funding such as principal investigators with more than 2 NIH research projects (R01), FIRST Awards (R29), sub-projects of program projects (P01), center grants (P50), or those without a faculty appointment at one of the 12 MW CTR-IN institutions. 
For more information, please visit the following button below:

To contact the MW CTR-IN Administrative Core by phone, you may call (702) 895-1079 between 8:30am to 5:30pm, Monday - Friday, excluding holidays. Or, you may email us at ctr-in@unlv.edu at any time.