New Mexico State University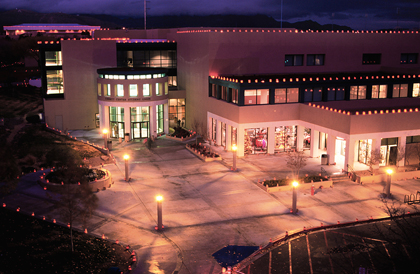 Established in 1888, New Mexico State University (NMSU) is a top tier public, land grant research university which continues to serve the educational needs of New Mexico's diverse population through comprehensive programs of education, research, extension education, and public service. As the oldest public institution of higher education in the state, NMSU has been classified by the Carnegie Foundation as an "R-2 Doctorate granting university with higher research activity". NMSU's 900 acres main campus is located in Las Cruces and serves a student population of 12,027 students and a total of approximately 944 faculty members. The university offers nearly 100 degree choices for undergraduate and graduate students which includes the following clinical and translational research related colleges and department: College of Nursing, College of Public Health, College of Allied Health, College of Psychology, and Department of Nutrition. NMSU hosts strong research programs in basic biomedical sciences, with programs and interventions in communities throughout the Paso Del Norte region. These include the College of Health and Social Services Southwest Institute for Health Disparities Research, the Southern New Mexico Area Health Education Center, and a diverse faculty committed to research addressing the high rates of obesity-related illnesses along the U.S./Mexican border.
To contact the MW CTR-IN Administrative Core by phone, you may call (702) 895-1079 between 8:30am to 5:30pm, Monday - Friday, excluding holidays. Or, you may email us at ctr-in@unlv.edu at any time.