The University of New Mexico – Health Sciences Center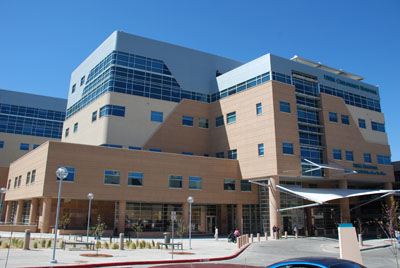 Established in 1994 at the bustling city of Albuquerque, the University of New Mexico is home to the largest academic health complex in the Western Institutional Development Award (IDeA) States, the University of New Mexico -Health Sciences Center (UNM HSC). The university serves a student population of over 19,800 students, of which, 7,400 are graduate level students, and a total faculty of 1,486 members. NMSU offers a wide variety of more than 215 degree and certificate programs which includes the following clinical and translational related colleges, schools, institutes, and centers: College of Nursing, College of Population Health & Social Services, College of Pharmacy, School of Medicine, Institute of Southwest Health Disparities Research, Health Sciences Library and Informatics Center, Southern New Mexico Area Health Education Center, Clinical & Translational Center (CTSC), and the UNM Cancer Research & Treatment Center, which is a National Cancer Institute (NCI) designated cancer center. UNM HSC has long been recognized as New Mexico's leader in providing health care to its uniquely diverse population, UNM HSC's staff of physicians, nurses, professors, and the center's leadership is dedicated to ensuring that all New Mexicans in the state have access to quality, cutting-edge health care when and where they need it. As a Clinical and Translational Science Awards (CTSA) Partner to the MW CTR-IN Program and the coordinating center for the Mountain West Research Consortium, UNM's CTSC provides important infrastructural support and expertise (e.g., leadership for the Professional Development and Biostatistics, Epidemiology, Research and Design Cores) to the MW CTR IN. UNM's CTSC has continued its work to advance research and focuses on forming new teams & partnerships, develop new tools, technologies, best practices, and provide investigators with opportunities for pilot funding & career development.
To contact the MW CTR-IN Administrative Core by phone, you may call (702) 895-1079 between 8:30am to 5:30pm, Monday - Friday, excluding holidays. Or, you may email us at ctr-in@unlv.edu at any time.