The University of Hawai'i at Manoa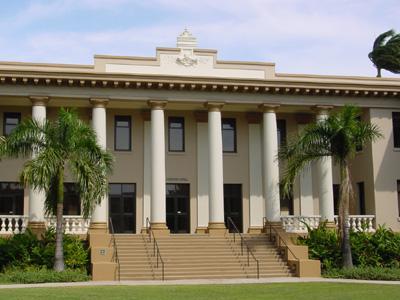 Established in 1907, the University of Hawaii at M?noa (UHM) is a world class university classified by the Carnegie Foundation as a "Category 1" research university with "very high" research activity and is one of the few universities in the U.S. designated as a Land, Sea, & Space Grant institution. As the flagship campus of the University of Hawaii system, UHM's beautiful 320 acre main campus is located just outside downtown Honolulu, on the island of O'ahu. With a diverse student population of 14,000 students, with 6,500 being graduate students, UHM offers a diverse array of 200 undergraduate and graduate degree programs through 18 colleges which includes the following clinical and translational research related schools: John A. Burns School of Medicine (JABSOM), Myron B. Thompson School of Social Work, and School of Nursing & Dental Hygiene. UHM maintains a vibrant and active biomedical research program through research initiatives centered in JABSOM, which serves as the administrative home for RCMI, RCRII, CCRE, COBRE, CRECD, SNRP, AIDS SNRP, ACTU, and EXPORT. This concentration of biomedical research activity has spawned interdisciplinary collaborations between JABSOM faculty and other investigators from various units within the Manoa campus, especially with the College of Tropical Agriculture & Human Resources (CTAHR), Department of Kinesiology & Rehabilitation Science (KRS), Department of Psychology, Department of Human Nutrition, Food & Animal Sciences, Office of Public Health Studies, and the University of Hawaii Cancer Center, the only National Cancer Institute (NCI) designated cancer center in Hawaii and the Pacific. UHM is also the only institution within the Pacific Basin designated as a Research Centers in Minority Institutions (RCMI) grantee and is the sole RCMI partner to the MW CTR-IN Program.
To contact the MW CTR-IN Administrative Core by phone, you may call (702) 895-1079 between 8:30am to 5:30pm, Monday - Friday, excluding holidays. Or, you may email us at ctr-in@unlv.edu at any time.