The University of Nevada, Reno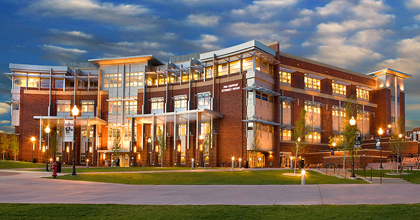 Founded in 1874, the University of Nevada Reno (UNR) is a tier 1 university classified by the Carnegie Classification of Institutions of Higher Education as a public research university with "high research activity". As the sole land grant institution for the state of Nevada, UNR's campus serves a diverse student population of 21,353 students, with 3,162 comprising of graduate level students, and a total faculty of 1,230 members. UNR offers over 145 academic programs for undergraduate and graduate students which include the following clinical and translational research related centers and schools: the Division of Health Sciences in the Schools of Community Health Sciences, the Orvis School of Nursing, the Sanford Center for Aging, and the School of Medicine (SOM). Clinical and translational research topics range from diabetes / obesity, health effects of volcanic air pollution & atomic testing, tobacco usage & second hand smoke (especially in casinos), cancer, colon cancer screening, detection of myocardial ischemia, cardiovascular risk factors, quality issues in acute care hospitals, and trauma. To date, UNR's SOM currently holds nearly $60 million in multi-year, National Institutes of Health (NIH) research grants for studies into the causes and treatments for diseases including muscular dystrophy, gastrointestinal disorders, HIV, fertility, cancer, infectious diseases, and battlefield injuries. The basic science departments boast two of three (and collaborate in the third) Center of Biomedical Research Excellence (COBRE) grants, the only IDeA Network of Biomedical Research Excellence grant.
To contact the MW CTR-IN Administrative Core by phone, you may call (702) 895-1079 between 8:30am to 5:30pm, Monday - Friday, excluding holidays. Or, you may email us at ctr-in@unlv.edu at any time.